(866) 993-5865





WITH 2,831 REVIEWS
CLICK
To view local phone numbers
(865) 268-4051
(865) 268-4051
---
Maryville Area





(865) 408-8914
(865) 408-8914
---
Loudon Area





(865) 512-6675
(865) 512-6675
---
Powell Area





(865) 816-9766
(865) 816-9766
---
Lenoir City and Tellico Villag Area





Concord

Farragut

Tellico Village
(865) 268-4051
(865) 268-4051
---
Sevierville Area





(865) 275-5643
(865) 275-5643
---
Louisville and Alcoa Area





(423) 536-9835
(423) 536-9835
---
Vonore Area





(865) 512-6675
(865) 512-6675
---
Corryton Area





(865) 408-8914
(865) 408-8914
---
Clinton Area





(865) 816-9766
(865) 816-9766
---
Kodak Area





Read what people are saying
about Precision Garage Door
Precision Garage Door of Knoxville
has received
3
reviews, averaging
2.00
Stars:










Date:
11/30/2020
Broken Garage Door Spring Repair
Knoxville, TN
Review:
$600 to replace a broken Spring seems extremely high, even with the new cables and rollers. I appreciate the quick response on the day before Thanksgiving, but I've been told I most likely paid twice as much as I should have. Would also expect a Service Technician to wear a mask to my home in this time of a pandemic, which he did not. The work was done in a timely manner and seems to be of good quality, and I was quoted a price before work was performed, however I felt I was in a no win situation since other repair companies were scheduled out for up to a week and I had to have something done right away.
- Brian White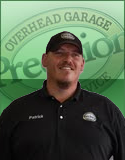 Service Provided:
Broken Garage Door Spring Repair
---
Product:
Springs
---
Technician:
Patrick S





Date:
09/11/2014
Garage Door Repair
Knoxville, TN
Review:
I give you two stars for being on time and calling ahead. I paid $49 for your guy to spend 7 min and 47 seconds...yep I timed him, actually working on my garage door. When basically all he did was take a can of WD40 or silicon spray and lube the the flexible hinges. Sure am glad I didn't pay more or pay for a service call.
- Travers Hurst
A Response from: Emily Whalen
We appreciate your business and are sorry that you were not completely satisfied. The $49 special that you purchase included the following: 25 Point Safety Inspection, Tune-Up, and Service Fee which is normally a total of $114.95 (a savings of $65.95). Unfortunately, we are unable to include necessary parts for that price. The $49 often times does not cover the fuel, lubrication, or the technicians time and labor. We hope that with the information given that you have a better understanding of our pricing. I have addressed the technician regarding the length of time that it took to evaluate and lubricate your garage door to ensure that a more comprehensive and thorough evaluation is performed in the future. Your feedback helps us offer the best possible customer service and satisfaction. Thank you for your business!
Service Provided:
Garage Door Repair
---





Date:
02/13/2013
Garage Door Opener Repair
Knoxville, TN
Review:
The tech only performed a field reset and when I asked him what he was doing, he said that I should only contact your company when this happens. He pushed a few buttons on the overhead box and ran the garage door up and down a few times. I was hoping to learn for myself so I wouldn't have to spend $65.00 for a 5 minute service call. I will google how to perform a field reset and do it myself next time. I was able to reprogram my garage door openers, change the codes, etc. on my own. I can figure this out now too. I think your company is great but this was a total rip-off and I'm disappointed that your technician wouldn't give me some options to resolve the issue myself. They were nice, but again, the visit was a rip-off. Thanks!
- Melissa James
A Response from: Chuck Gatlin
The technician followed company protocol by performing a 25 point inspection (safety and function) to be sure that the door, opener and parts are working properly and if necessary, make recommendations of repair. We spoke with customer and explained the issues with performing a field reset. We apologize that you were not completely satisfied. We appreciate your business!
Service Provided:
Garage Door Opener Repair
---
Product:
Garage Door Opener
---